It was hot and humid with just sub-90 degree heat as the Buffalo Bills took the field against the highly touted Denver Broncos on Sunday afternoon. With Buffalo coming off of their tough week 2 loss, and Denver coming off of a massive 42-17 beatdown of the Cowboys, it was looking like a tough task for the Bills to produce any chance against Denver. With the sun blazing down, the Bills added their own shine for the crowd and came out with a 26-16 victory in this week 3 matchup.  The game had its fair share of mile-high's, and Buffa-lows (pardon the pun, I'm truly sorry) today.
High: The Bills Moved the Ball:
After last week, many fans were doubting if the Bills would ever touch the endzone this season. Today, they broke paydirt twice; both of which were produced by Tyrod Taylor passes. Tyrod went 20 for 26 for 213 yards and 2 TD's. Plays in the air by Shady McCoy, Jordan Matthews, and Clay also were made. This game was a typical success-game for Taylor. No mistakes, productive plays with his legs, and moves the ball efficiently with his arm when needed. Tyrod's consistency coincides with the success of this team.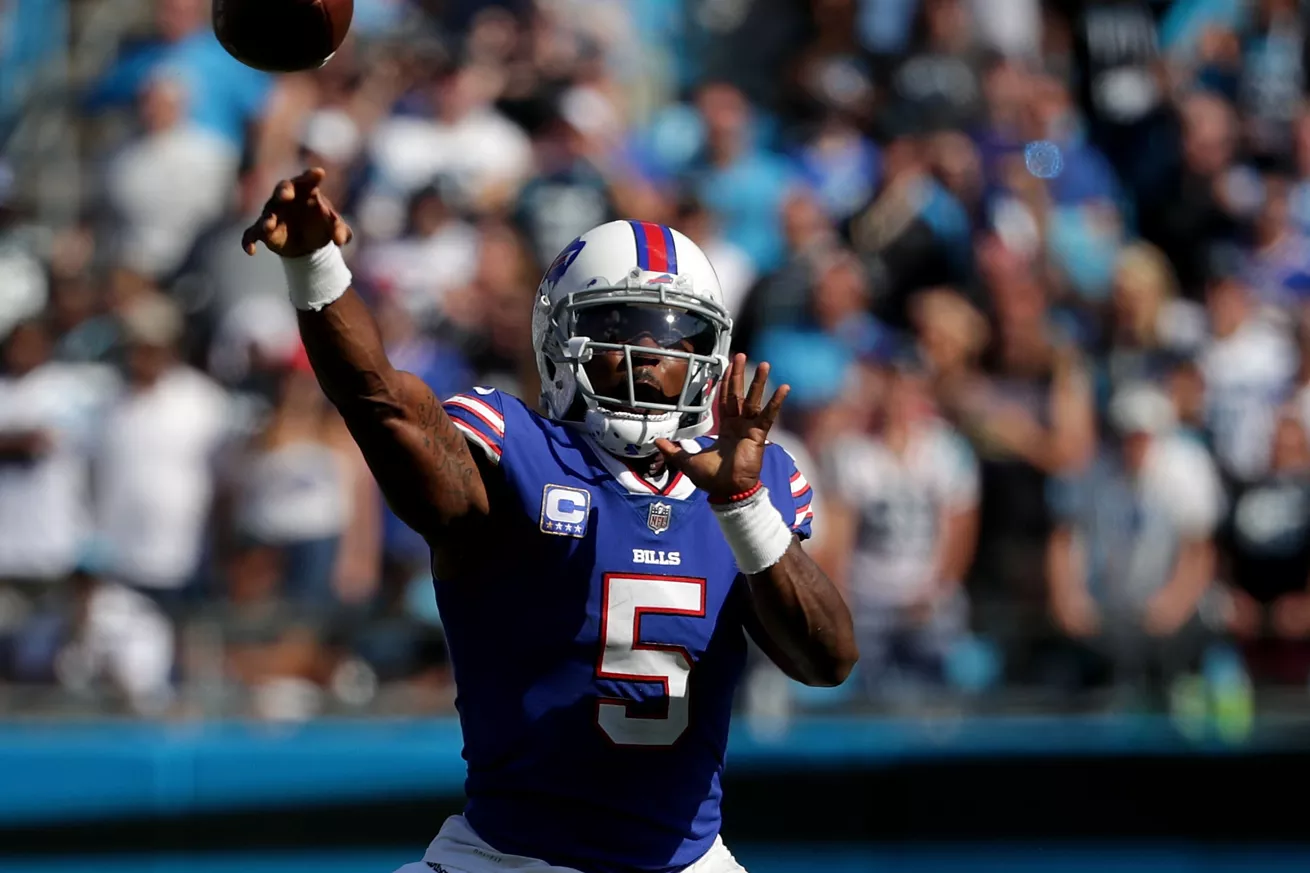 Low: The Bills Had a Rough Ground Game:
Despite the efficient offense late, they struggled through a majority of the game, more so the first half. Buffalo had just 75 rush yards among 3 runners (Tyrod included). The past 2 weeks have been brutal for the Bills rush. It must be noted though that both Denver and Carolina have top 10 front 7's. Expect Buffalo's rushing game to pick up a bit next week in Atlanta.
High: The Defense Did Their Job:
The defense, as expected, came in hot this week. They had pressure on Siemian for most of the game, and when they didn't, some of the corners made excellent plays. Gaines and Tre' White (White struggled early but had an amazing late 2nd half) both had an interception, as well as several excellent break-ups. Buffalo came away with 3 sacks, and held the one-two punch of Charles and Anderson to just 86 combined yards. This Bills defense proved again why they are a force to be reckoned with, and are quickly vaulting their way up to a top-5 defensive status.
Low: Bills Offense Still Shaky:
I understand the pressure that a tough Denver defense can bring, but the offensive line got man-handled at times today. Both Mills, and Dion Dawkins had rough games, and it makes you question the solidity of this O-line. They are by far not terrible, but if the Bills want to be a legitimate contender, they need to get more protection in the run game as well as pass protection. This doesn't all fall on the O-line though. Tyrod needs to get rid of the ball quicker, and stay in the pocket to make a play downfield. It's manageable, and the good news is that the offense has the talent to make it happen.
High: Bills Protected Home Field Advantage and Remain 1st in AFC East:
Bills fans, for the 3rd week now, can take pride in being 1st in the AFC East. With the win, they are now 2-0 at home, and are tied with the Patriots for 1st in the division at 2-1. Home games are the games you need to win, and Buffalo has stepped up in both games they've played at New Era Field. This is certainly a tough place to play, and the Bills Mafia (and Fanatics of course) will continue to keep it that way.
Buffalo's win today feels great considering how last week wrapped up. This Bills squad is still tough to gauge, but they will face their toughest task yet this year by walking into Atlanta to play a Falcons team who is just 1 year removed from a Superbowl loss. Expect the defense to have their hands full. They will be pushed to their limits. For now, let's enjoy this win. Thanks for reading, and as always, let's go Buffalo!