While the world waits with bated breath to see if President Donald Trump will drop a bomb on North Korea, new Bills GM Brandon Beane dropped his own bomb on Bills fans today. The blast sent shockwaves through fanbases and NFL fans alike, literally from coast to coast, as Sammy Watkins was shipped from western New York to Los Angeles.
My reaction was simple: Where is the loyalty?
The NFL is often referred to as a "business" from coaches, players, and upper management. At the same time, we are shown commercials that convince us that "football is family." Well, if the latter is true, then the Bills football family is grieving a loss today. One of the reasons why I believe Rex Ryan was embraced by fans so quickly in Buffalo was because of his loyalty.
From day one until the day that he was fired, Rex was one of us. He wore his heart on his sleeve, and he went down swinging for his players regardless of the what it took. Ryan gave 2nd and 3rd chances to players, and his loyalty to the wrong people played a role in his firing. Ever since McDermott and Beane arrived, it feels like the loyalty has taken a hit, decisions have been crass and often descried as "business decisions", the roster turn over has been huge, as they have parted ways with players who were staples in this community.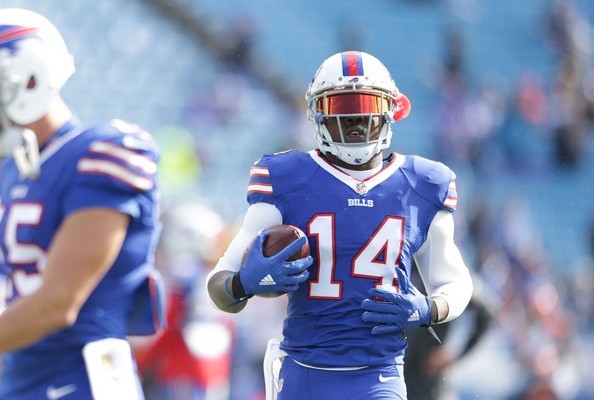 All of that came to a head with the trading of fan favorite Sammy Watkins. Over his three years in Buffalo, Sammy has put the city on his back, working hard to get back on the field after frequent injury. His commitment this offseason to be fully healthy, and his personal accountability on becoming the best he can be has been on full display since last season ended.
Last week, he even said that he wants to be in "Buffalo for life." It's rare that a top talent says that about the Bills. The fans noticed Sammy's loyalty, and that is why he was embraced here. That is why if an observer looks around at a training camp practice at St. John Fisher College, or a game at New Era Field, the number that they see more than any other in the crowd is #14.
We as Bills fans are loyal, and we can see that in a player. Sammy Watkins had that. And that is why, regardless of any return that they might have gotten for him, the blast that Brandon Beane let off today has rattled the fanbase that is so deserving of not just a playoff berth, but a competitive team, and most importantly…to know that their front office values and understands the role of loyalty in this hard working, blue collar city. I know I speak for Bills fans when I wish Sammy Watkins the best of luck in LA with the Rams.
On our end, let's hope that Brandon Beane and Sean McDermott made the right call today. Trusting them is part of the loyalty that I spoke of, and the trusting process has days that are harder than others. Today was one of those days.